The Berlinale is one of the most important film festivals in the world and opens the season of major film festivals every year. The documentary film Seven Winters in Tehran by Steffi Niederzoll with Reyhaneh Jabbari, Shole Pakravan, Fereydoon Jabbari, Shahrzad Jabbari, and Sharare Jabbari is the opening film in the "Perspektive Deutsches Kino" section of the Berlinale and is nominated for the Berlinale Documentary Film Award.
BERLINALE IRAN PANEL
The Berlinale is political this year, the war in Ukraine and the pro-democracy revolution in Iran are in focus this year. On the Red Carpet at the Berlinale Palast, representatives of different film Teams, jurors, and filmmakers gather for a solidarity demonstration "Zan Zendeghi Azadi" supporting Iran. In addition, HAU Hebbel am Ufer and the aid organization HAWAR.help will bring Iranian, Kurdish, and Afghan filmmakers and political decision-makers together for a panel at the Berlinale. The question is: What role do film and art play in the Iranian revolution?
MY FAVORITE ACTRESS AND FILMMAKER
There are lots of very impressive Persian actors and filmmakers. One of my favorite actresses is Golshifteh Farahani. She lives in France since 2009 and has already won a few film awards, such as the Crystal Simurgh of the Fajr International Film Festival in Tehran. My favorite director is Jafar Panahi an independent filmmaker from Iran. Like many Persian artists, art students, actors, musicians, and filmmakers, he was detained in Tehran's Evin Prison. He has recently been released on bail after a hunger strike.
Seven Winters in Tehran – Steffi Niederzoll
Where is the House of my Friend ?* (Prime Video) – Abbas Kiarostami
Ta farda Until Tomorrow – Ali Asgari
And, Towards Happy Alleys – Sreemoyee Singh
Tehran Tabu* (Prime Video) – Ali Soozandeh
La Siréne – Sepideh Farsi 
My Worst Enemy – Mehran Tamadon

Iranian Cookbook* (Prime Video) – Mohammad Shirvani 
Raving Iran* (Prime Video) – Susanne Regina Meures
Someday We'll Tell Each Other Everything – Emily Atef 

Take Care!
Susan
The items marked with * are affiliate links, referral links. If you buy through this link, I get a small commission. The price stays the same for you and you can easily support my efforts. A big thank you ♥
Save for later on Pinterest!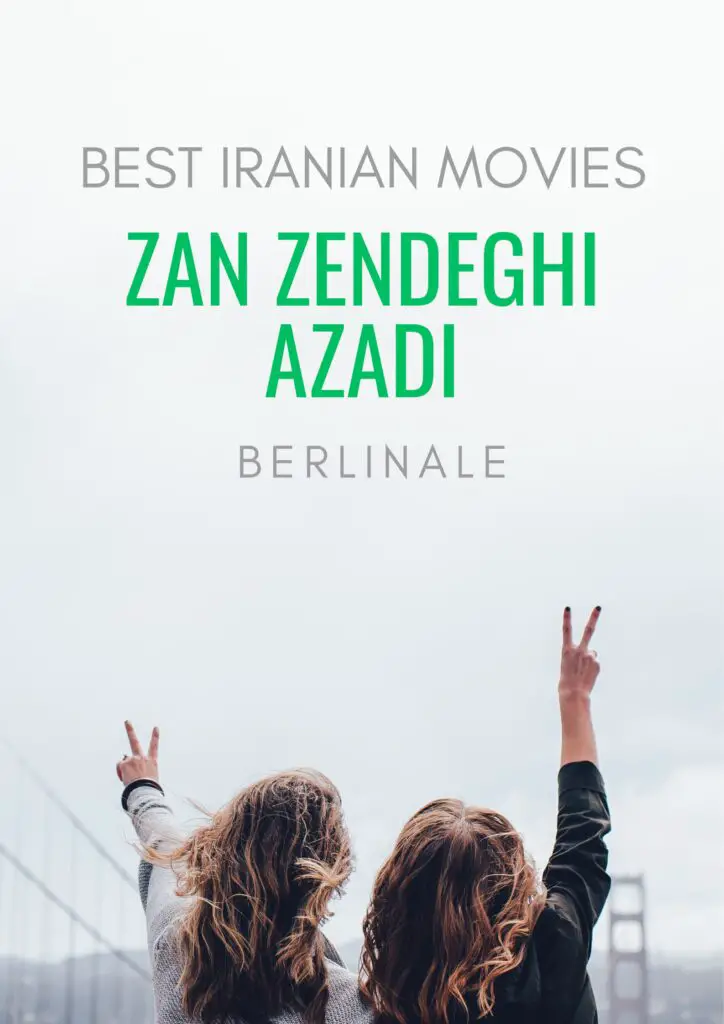 Have you cooked this or maybe another delicious recipe of mine? Feel free to leave me a comment below. If you tag your picture on Instagram with @labsalliebe  and use the hashtag #labsalliebe, I won't miss a post and will be happy to leave you a comment as well. Can't wait to see your creations.
♥♥♥♥♥♥♥♥♥♥♥♥♥♥♥♥♥♥♥♥♥♥♥♥♥♥♥♥♥♥♥♥
This website is created by me in my leisure under proper use of coffee 🙂 If you like my posts I would be happy if you donate me one or a few cups of coffee!
♥♥♥♥♥♥♥♥♥♥♥♥♥♥♥♥♥♥♥♥♥♥♥♥♥♥♥♥♥♥♥♥♥♥♥♥♥
Sign up for my newsletter and I'll email you my latest recipes, travel reports and trends 1 at most 2x a week for free.