2016 is the year of pulses as they play a major role to sustainablitiy. That`s why I choosed the chickpeas for this post. And what ist the most favorite recipe with chickpeas?
Of course HUMMUS.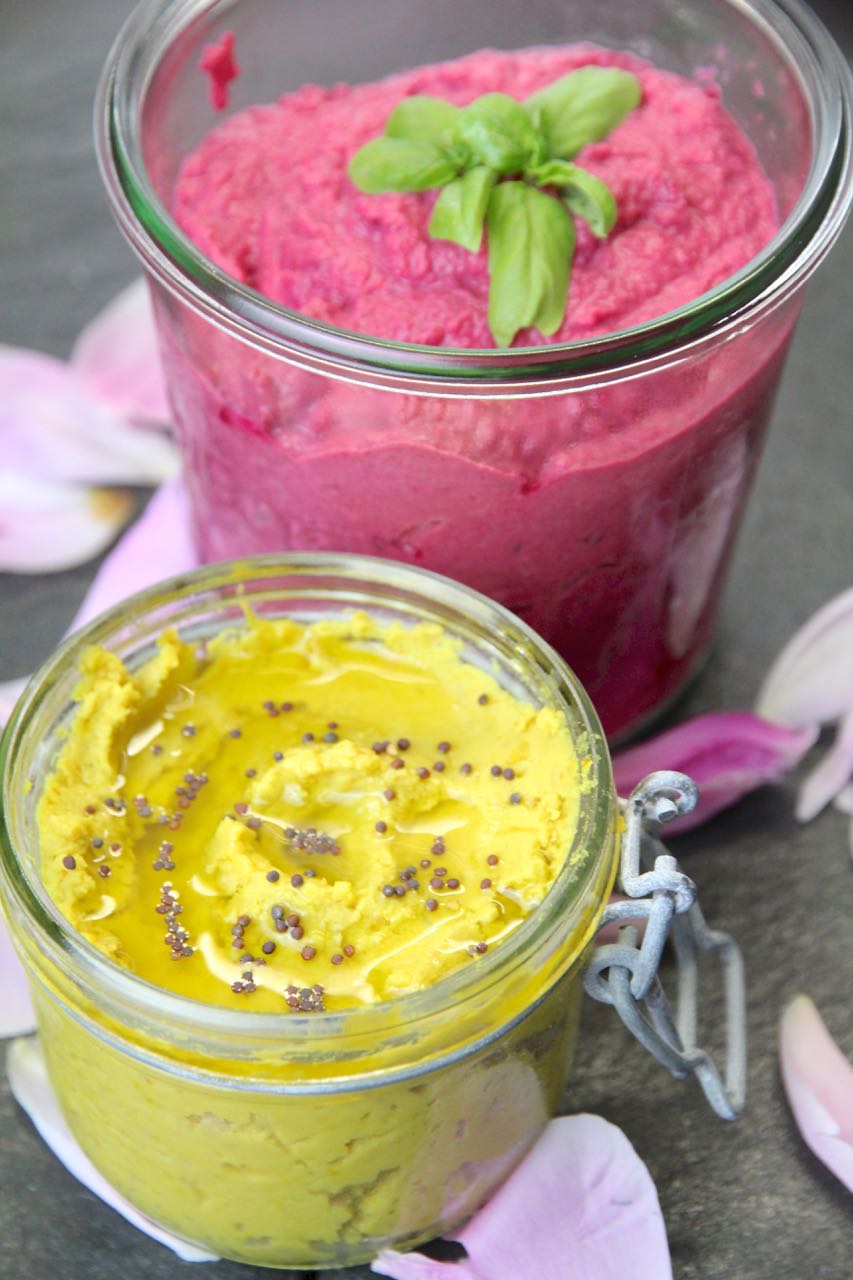 Take the Middle East – their absolutely favorite dish is Hummus -which is made from chickpeas. Hummus is arabic and means chickpeas. Chickpeas are healthy, rich in fibre and very filling. Syria, Israel, palestine, lebanon, however, where does it originally come from? They still are disputing on this point.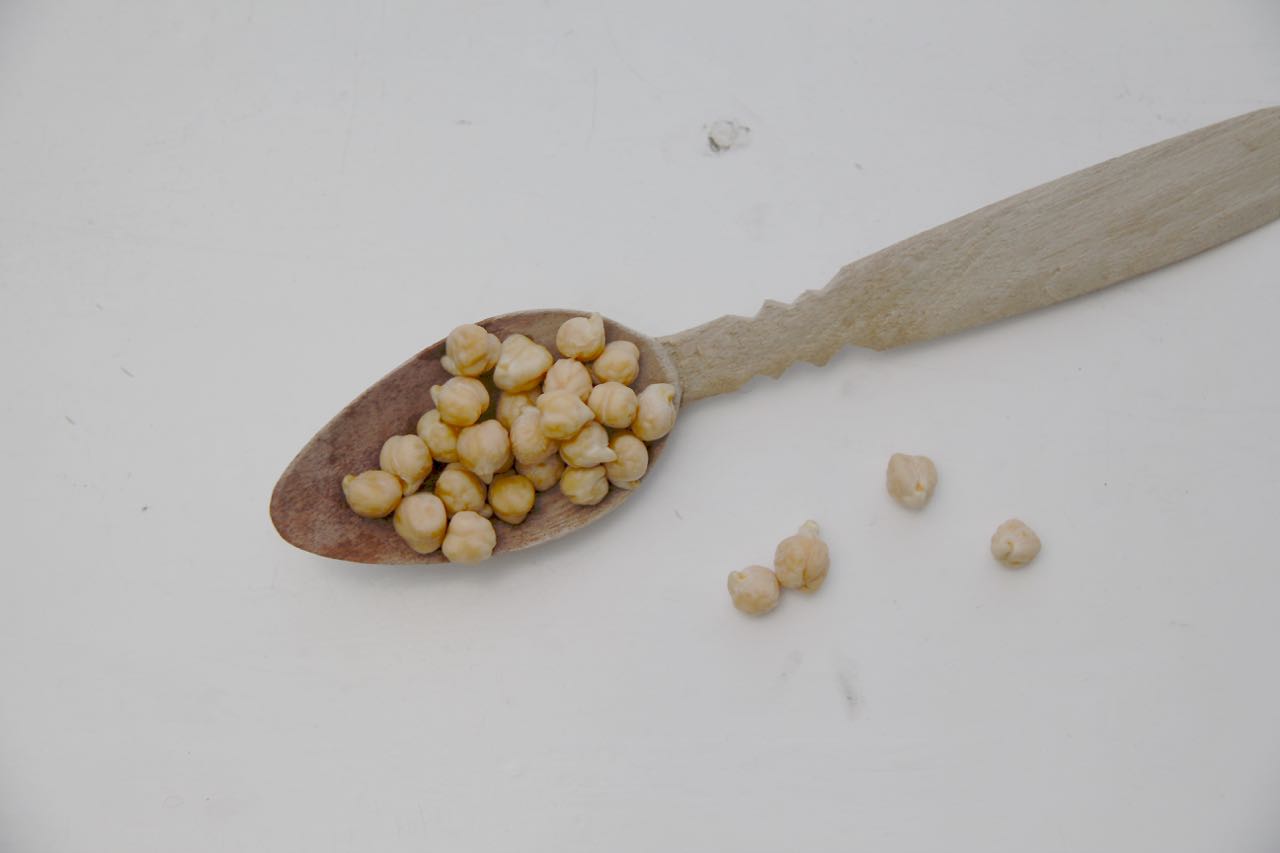 In the Middle East hummus is eaten at any time of the day, yes even for breakfast. Hummus is the national dish of the Middle East and so popular, that Ören Rosenfeld even dedicated a film to.
Hummus is only one part of arabic mezzes – the typical arabic starters. A favorite starter, which is served together with fatoush, baba ganoush, taboule and falafel. What´s better than sitting at a richly set table filled with a variety of culinary delights eating together with your beloved ones.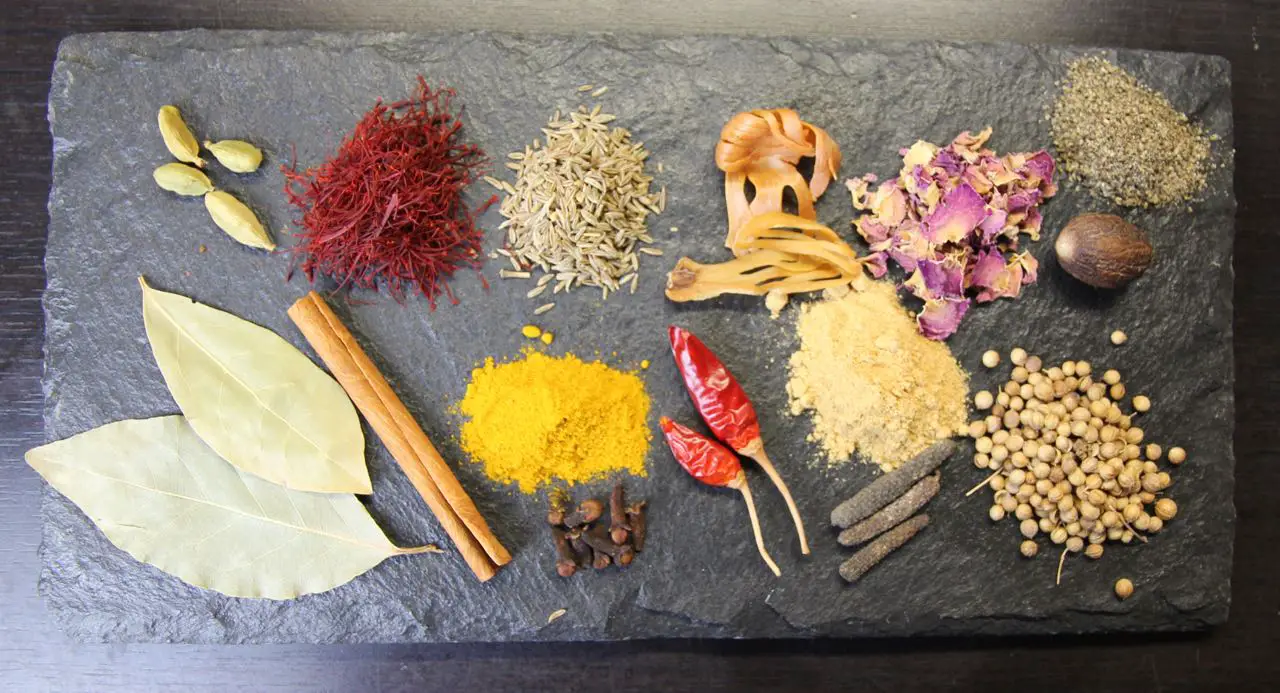 You can spice your basic recipe of hummus with Ras el Hanout, Chili or Sumach. Or season it with fresh herbs, as cilantro, wild garlic, parsley or basil.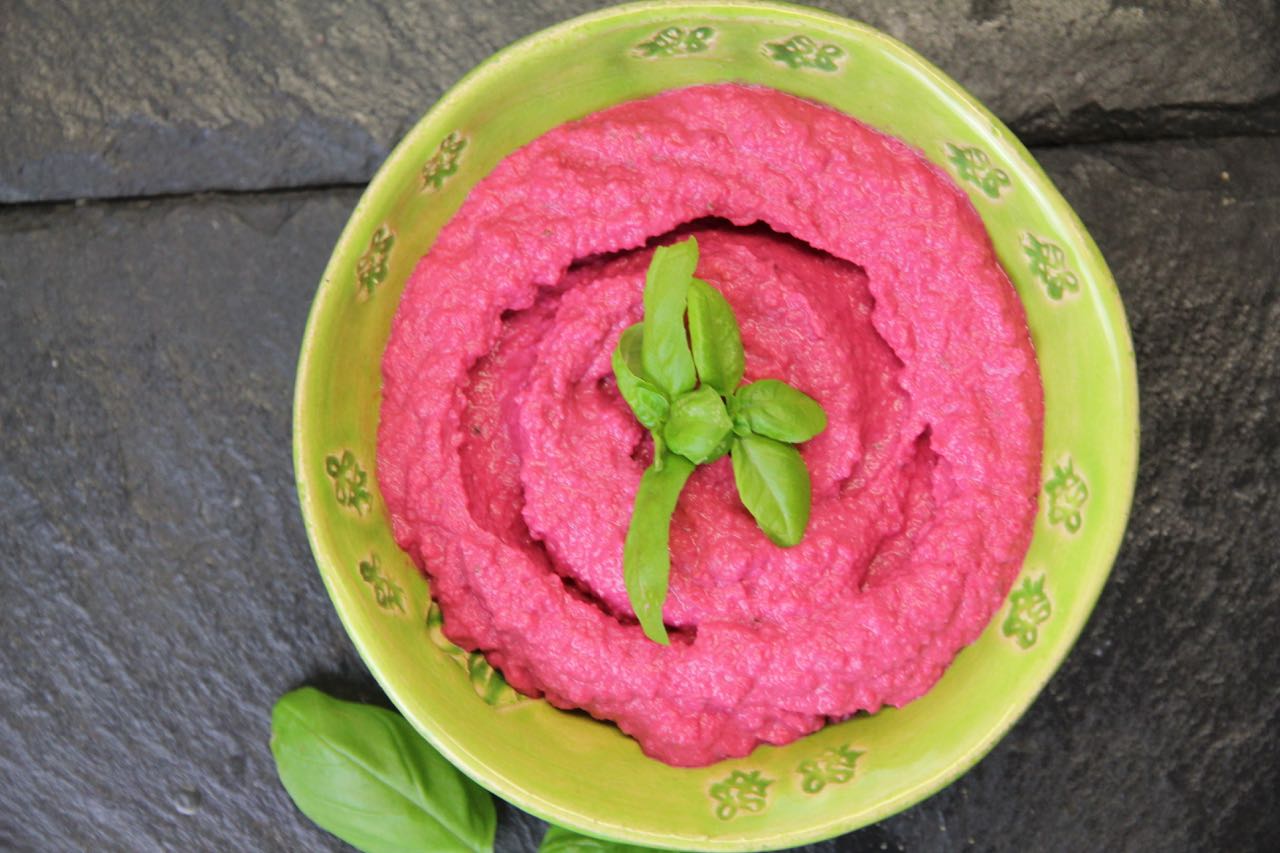 Refine the hummus with roastet pepper, beetroots, avocado, sweet potato or eggplant. I want you to give your creativity and fantasy full scope. No borders are set to your fantasy! Dip it with bread or  fresh crunchy vegetables. Use it as filling for your wraps, spread or with oven roasted veggies.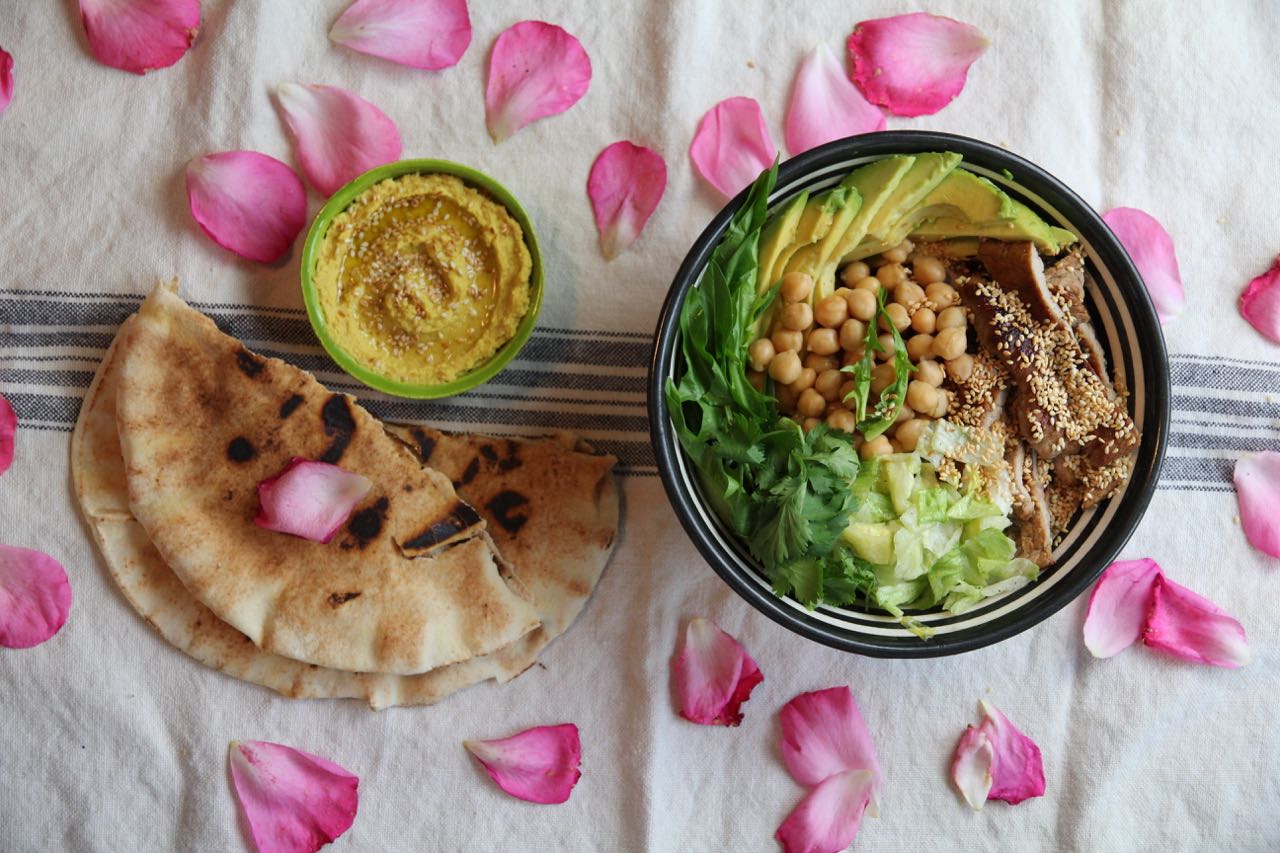 I love my homemade hummus with my Buddha Bowl.
Store homemade hummus in an airtight container and refrigerate up to 3-4 days.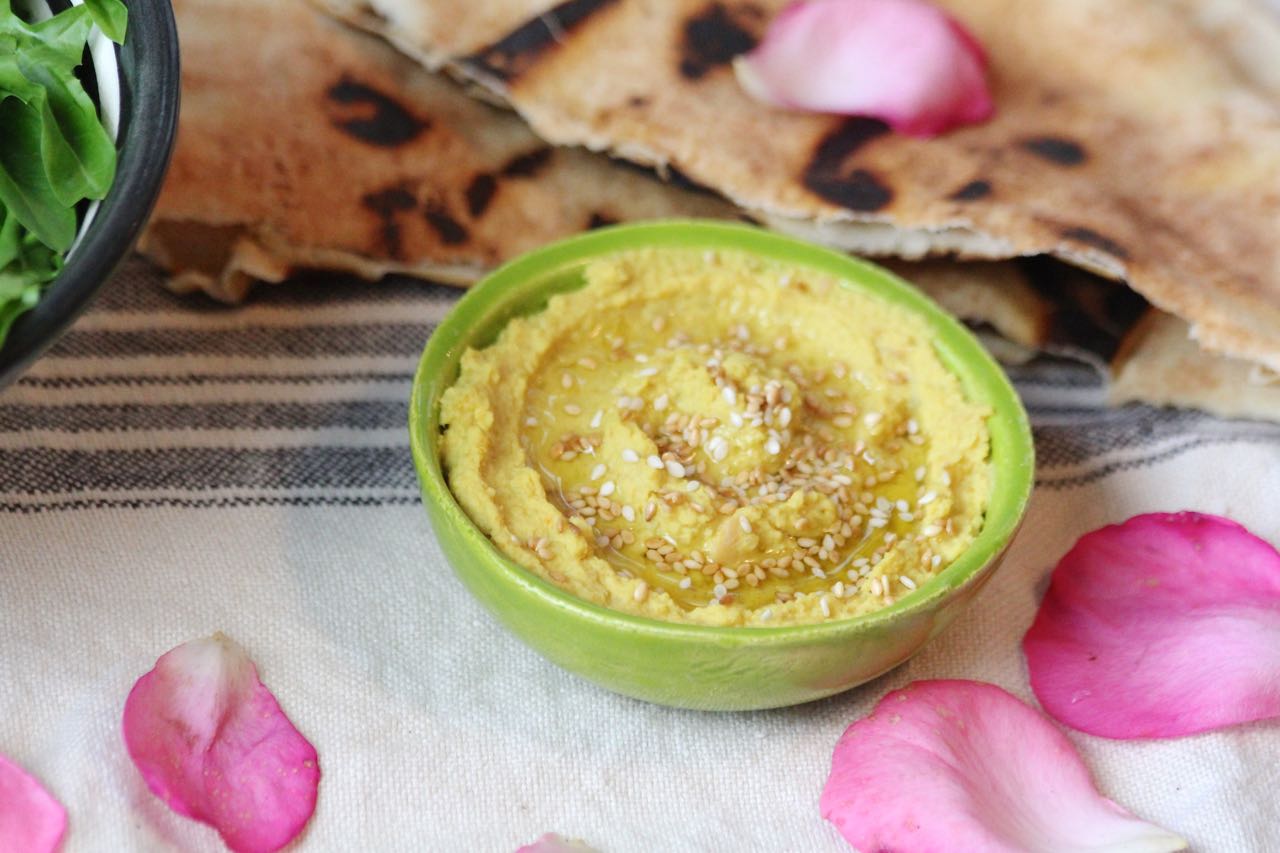 I prefer to soak and cook the dried chickpeas, as the hummus gets more nutty and creamy, so yummy. You can use the canned chickpeas, the paste will have a hint of sourness, but you can enjoy it in already 10 minutes.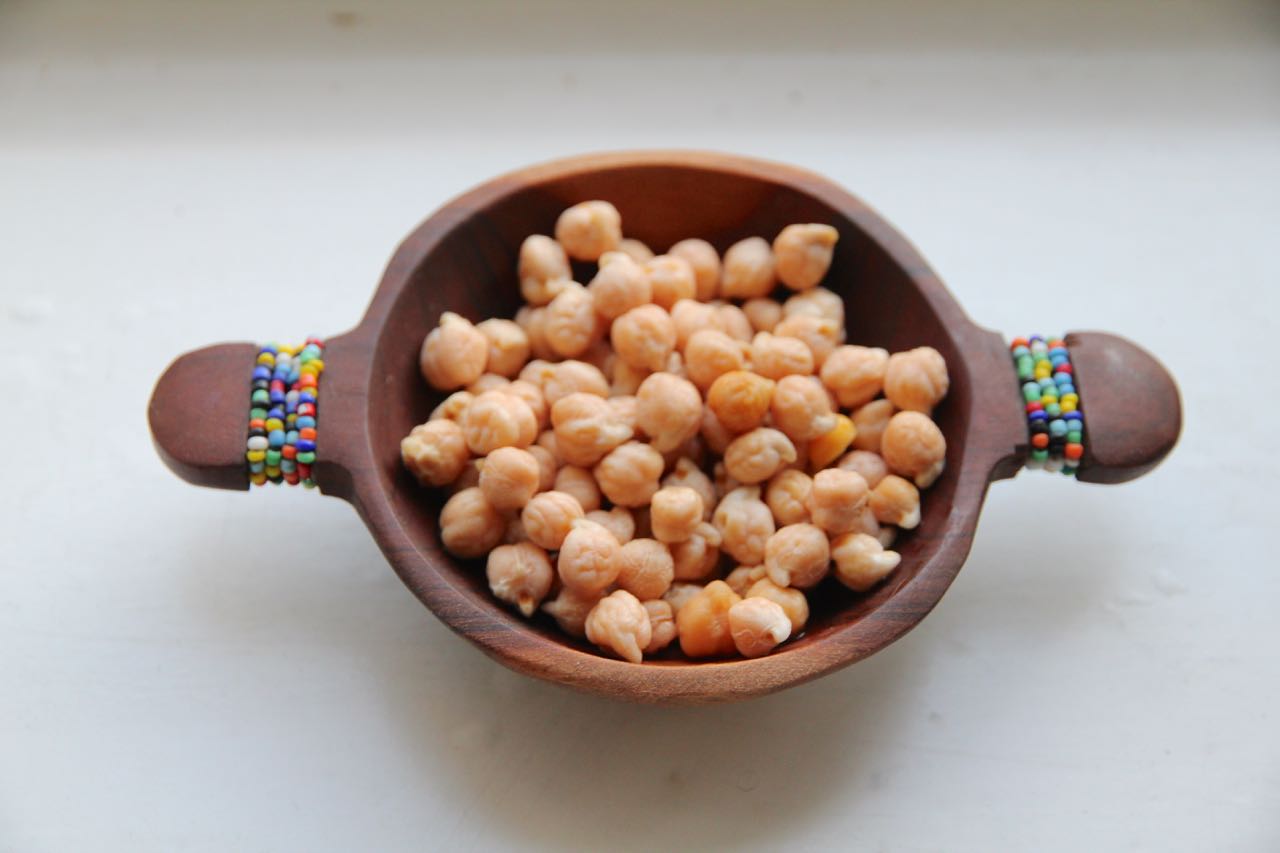 Did you know, that raw chickpeas are toxic? Chickpeas contain the toxin Phasin, which is destroyed by cooking. A good hummus should be bright. I used some curry – does´nt it look tasty. Time for dipping.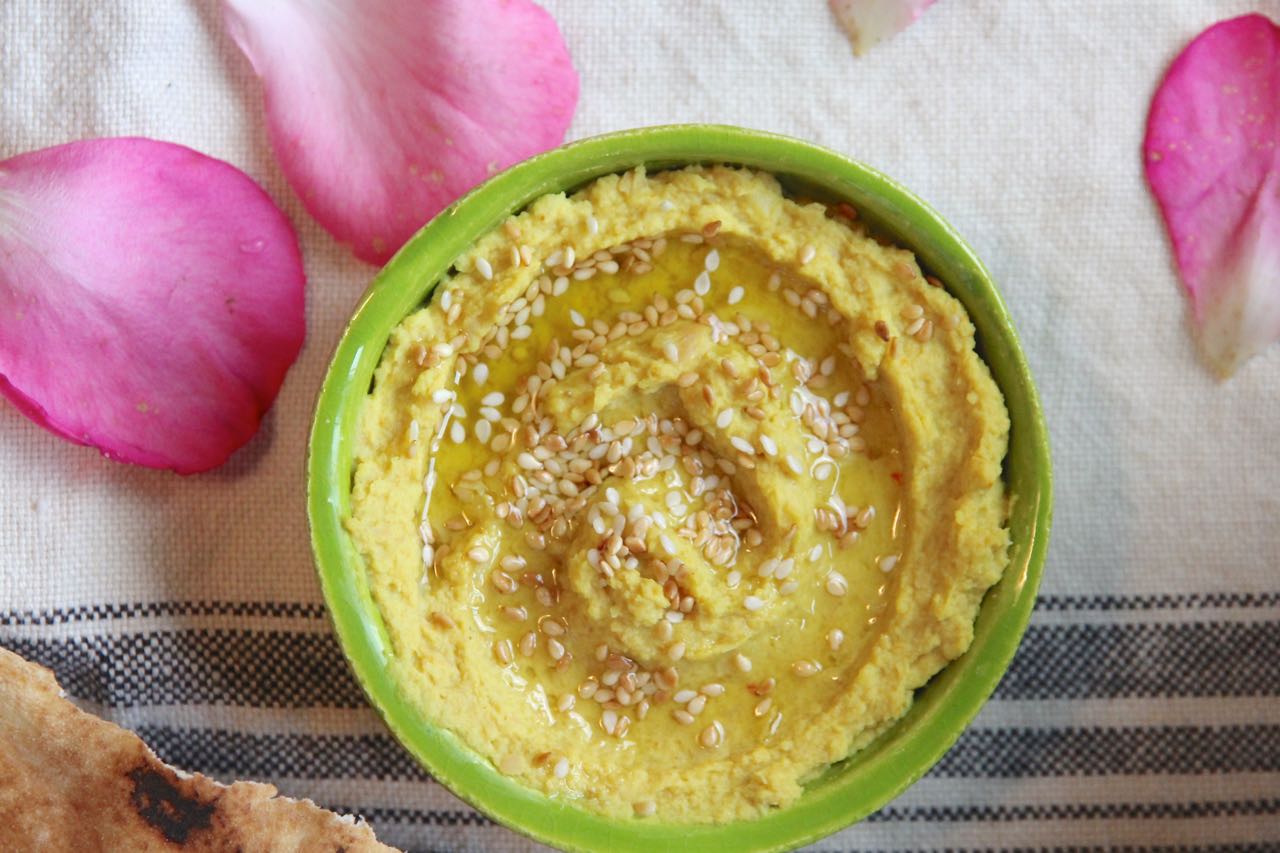 Ingredients
250 g dried chickpeas or 400 g canned chickpeas
2 teaspoon sodium bicarbonate
2 tablespoon tahina (Sesamepaste)
Juice of two freshly squeezed lemons
4 cloves of garlic
2 tablespoon cumin
1 dried chili
1 tablespoon curry
1 tablespoon salt
3 ice cubes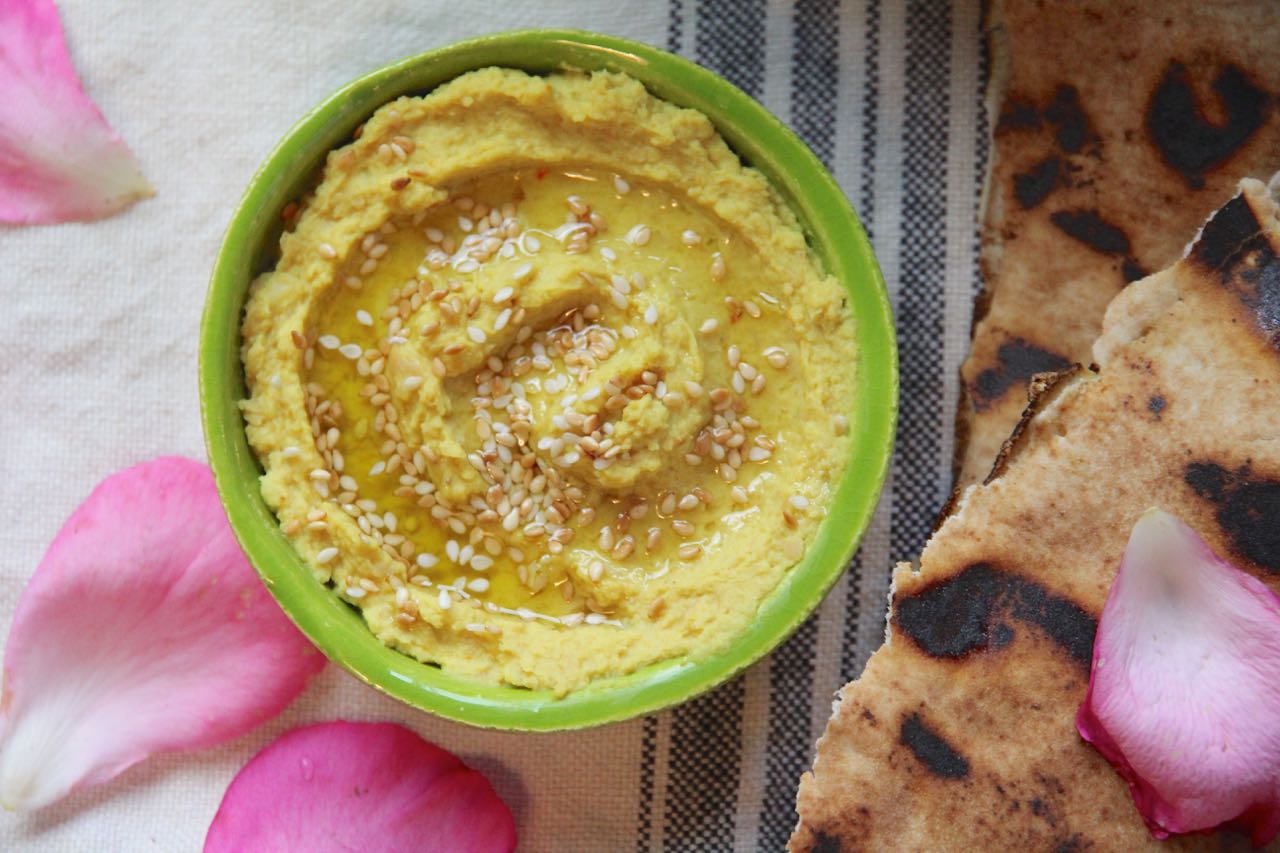 Preparation
Soak the dried chickpeas overnight, at least 12 hours, in a large bowl filled with clear cold water with 1 teaspoon sodium bicarbonate. Drain the chickpeas the next day and place them in a pot with fresh water, salt and 1 teaspoon sodium bicaronte. Bring them to a boil and lower that it is a low boil and cook for an hour. Drain the chickpeas and let them cool down to room temperature. Mix in a food processor all the ingredients, except for the ice cubes. While the food processor is running add slowly the ice cubes. If needed add some water to desired consistency. Serve the hummus in a bowl and drizzle olive oil and some roasted sesame seeds on top of it.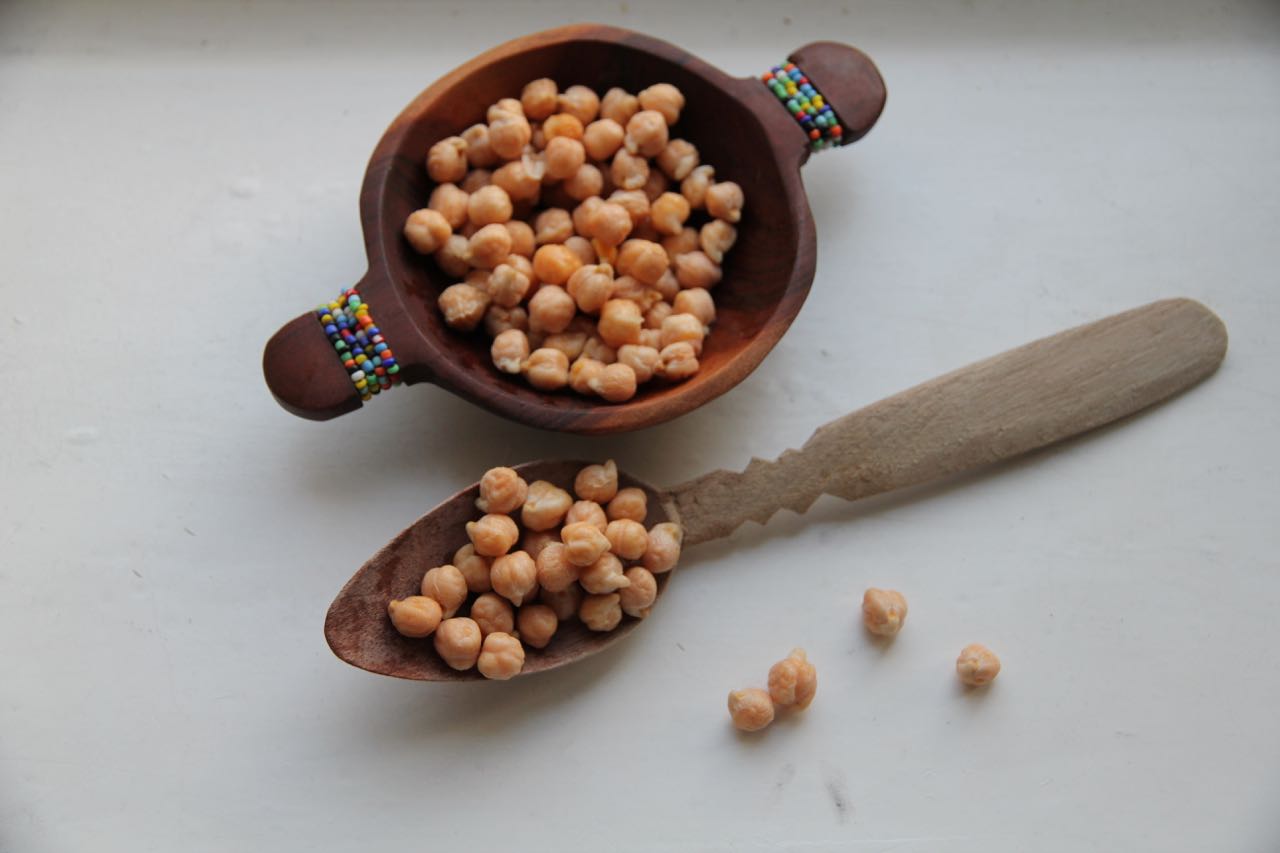 Health Benefits
Chickpeas (neutral)
Vitamin A, B1, B2, B6, C, E und folic acid
Minerals Magnesium, iron, copper, Selenium, Zinc
High protein
Plenty of Fibre
For healthy skin, hair and nails
 Natural protection against free radicals
strengthens the immune system
Intestinal health
Effective protection for our cardiovascular system
Cholesterol-lowering effect
Regulates the blood sugar level
Builds strong bones
Cancer Prevention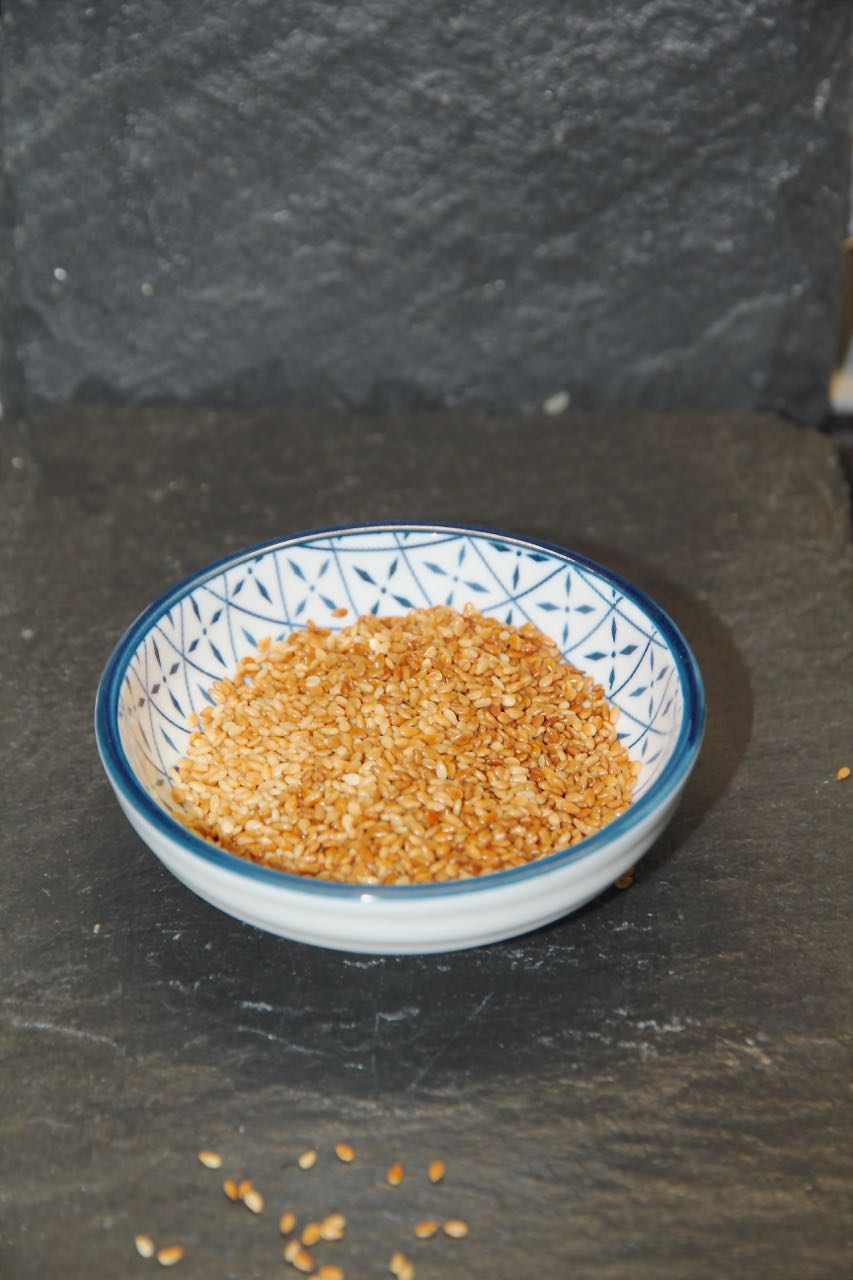 Sesame in the Tahina
Vitamin A, B, E, folic acid
Minerals Calcium, Magnesium, Phosphor, Selenium, Zinc
Boosts metabolism
Plenty of Fibres
Digestive
Strong antioxidant properties
Anti-inflammatory effect
Detoxify
Rejuvenating effect
Effectively protects the bones and skeleton
Lowers blood pressure
Effective protection for our cardiovascular system
For healthy skin, hair and nails
Protection capabilities against UV radiation
Prevents Arthrosis
A good kidney and liver tonic
Cancer Prevention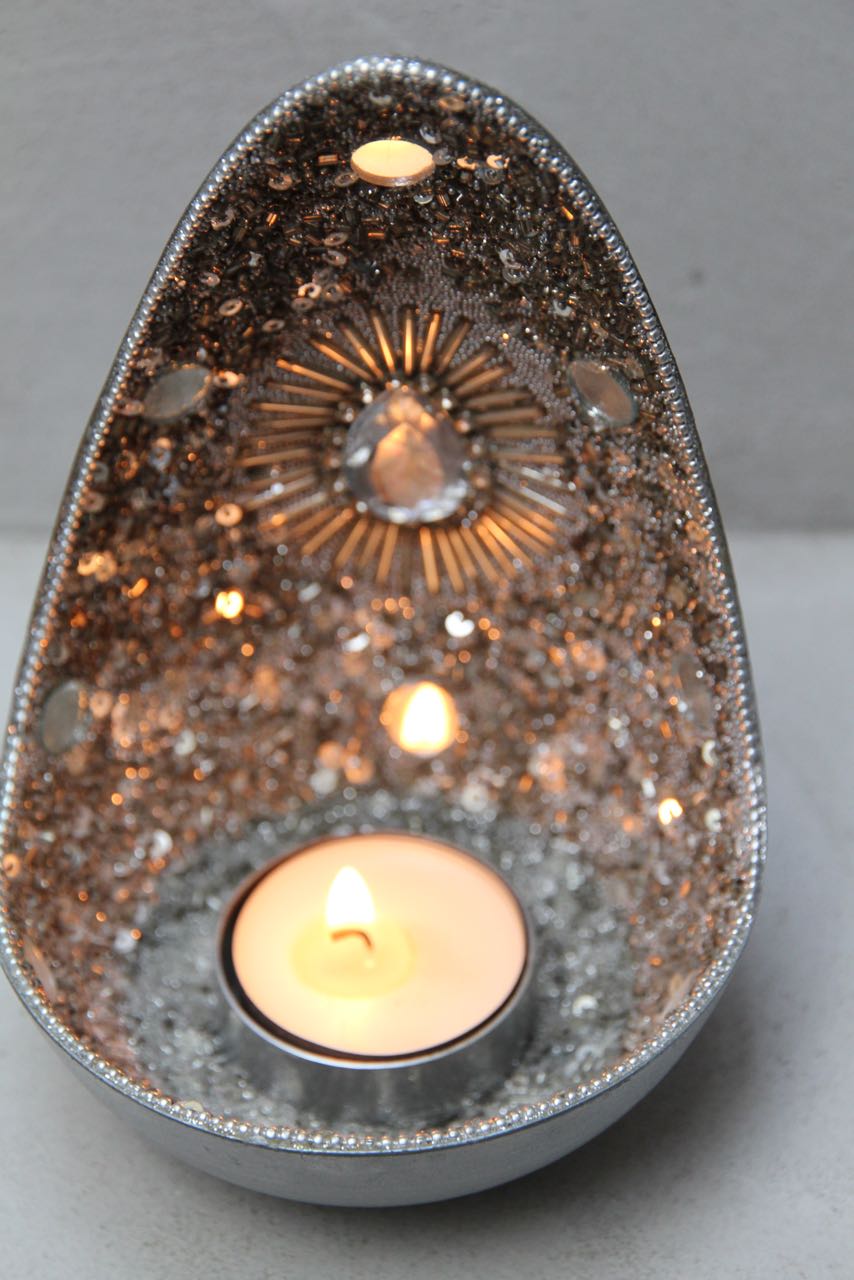 Heart <3 Light
SusanN
How do you prepare your Hummus?