Hello ♥
Thank you for  your interest.
It seems you like to read more about
this really healthy fuzzy pink recipe
stuffed with superfoods
ready to eat within 10 minutes.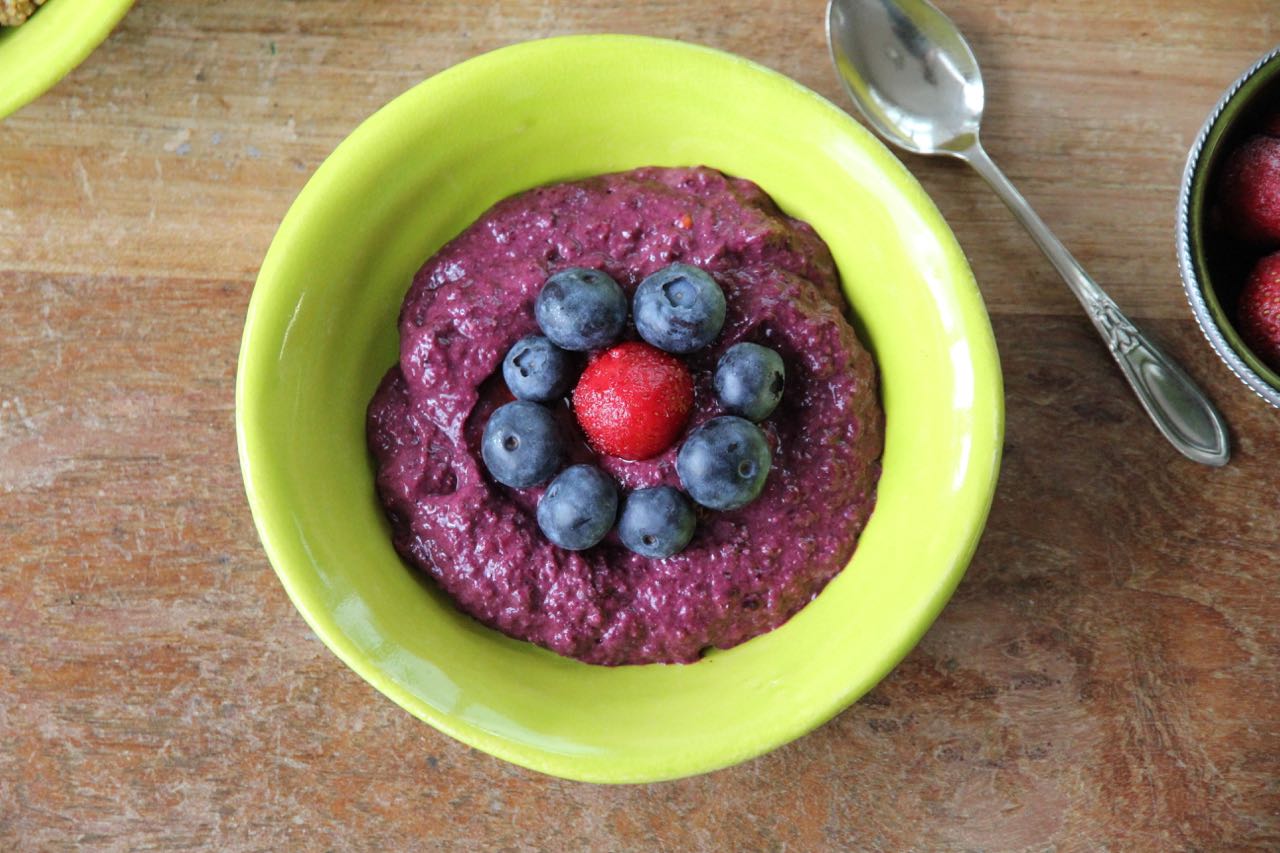 What is a smoothie bowl?
Smoothie bowls are in contrast to the usual smoothies
thicker and best eaten with a spoon.
Just use less liquid in your favorite smoothie and
decorate with the tastiest and healthiest Toppings.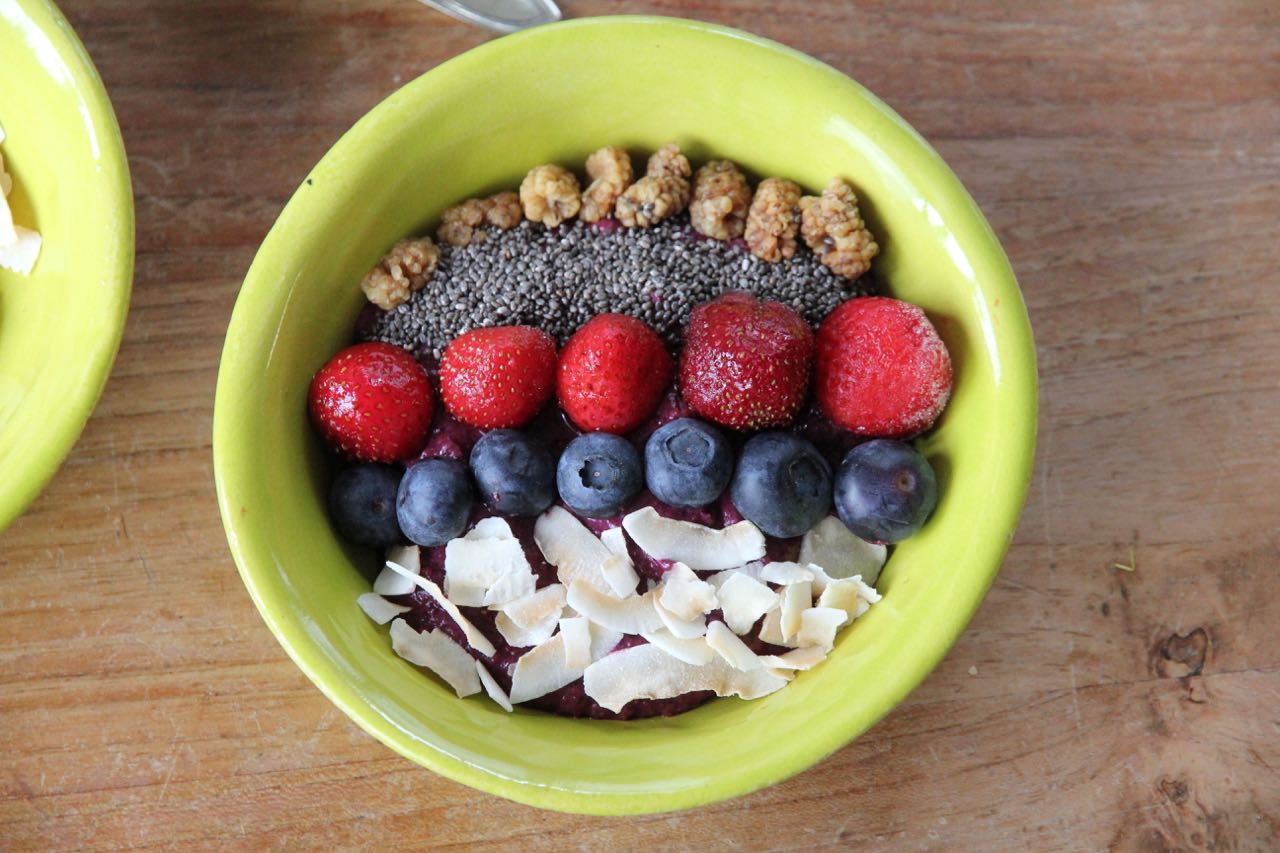 The smoothie bowls look so pretty
and are healthy, as they supply your body with
proteins, vitamins and carbs.
The superfoods added to the smoothie bowl will give you a wake-up kick.
For a balanced nutrition it is important for me to add a little variety to my diet.
So I can drink one day for breakfast a smoothie and another day
I´ll eat up with a spoon my favorite smoothie bowl.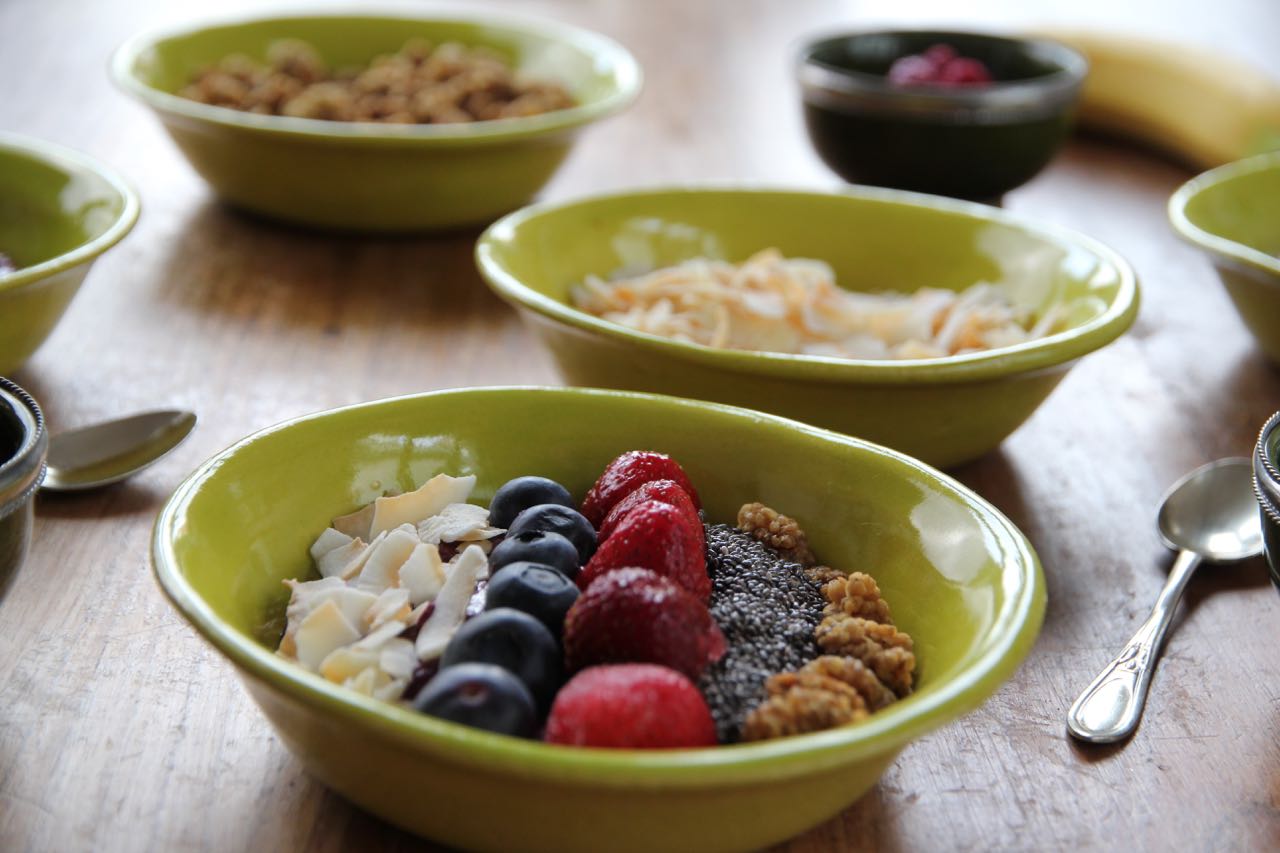 Why serving Smoothies in a bowl?
Thorough chewing is a very important factor,
because the digestion begins in our mouth.
With chewing some important enzymes are set free.
In order to help it along, make chewing movements with your jaw,
when you drink smoothies.
It also helps you feel more satisfied, than downing it in 10 seconds.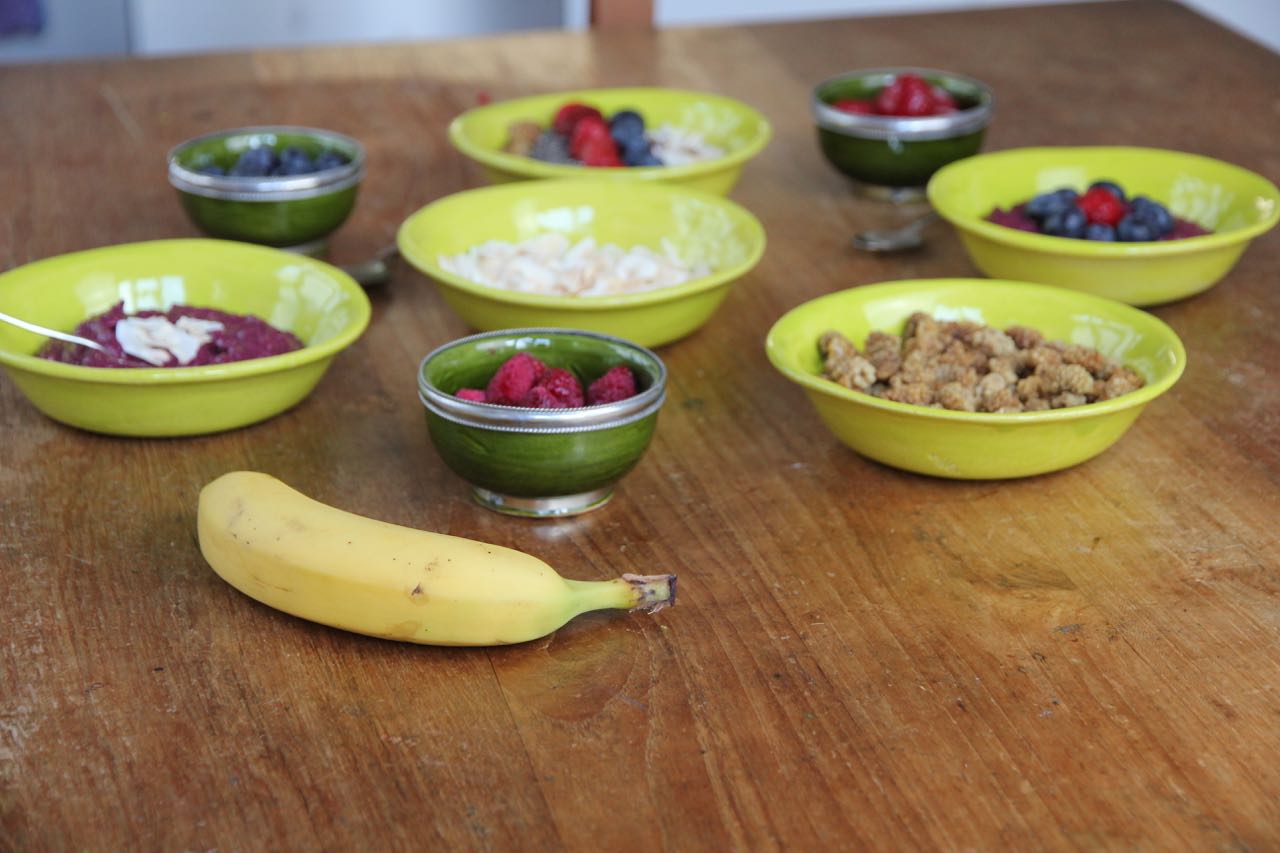 How to prepare a smoothie bowl?
You just need a bowl and fill in your favorite smoothie.
Remember it should be thicker and creamy,
just reduce the liquid.
Try various liquids as water, coconutwater,
almondmilk, oatmilk or ricemilk.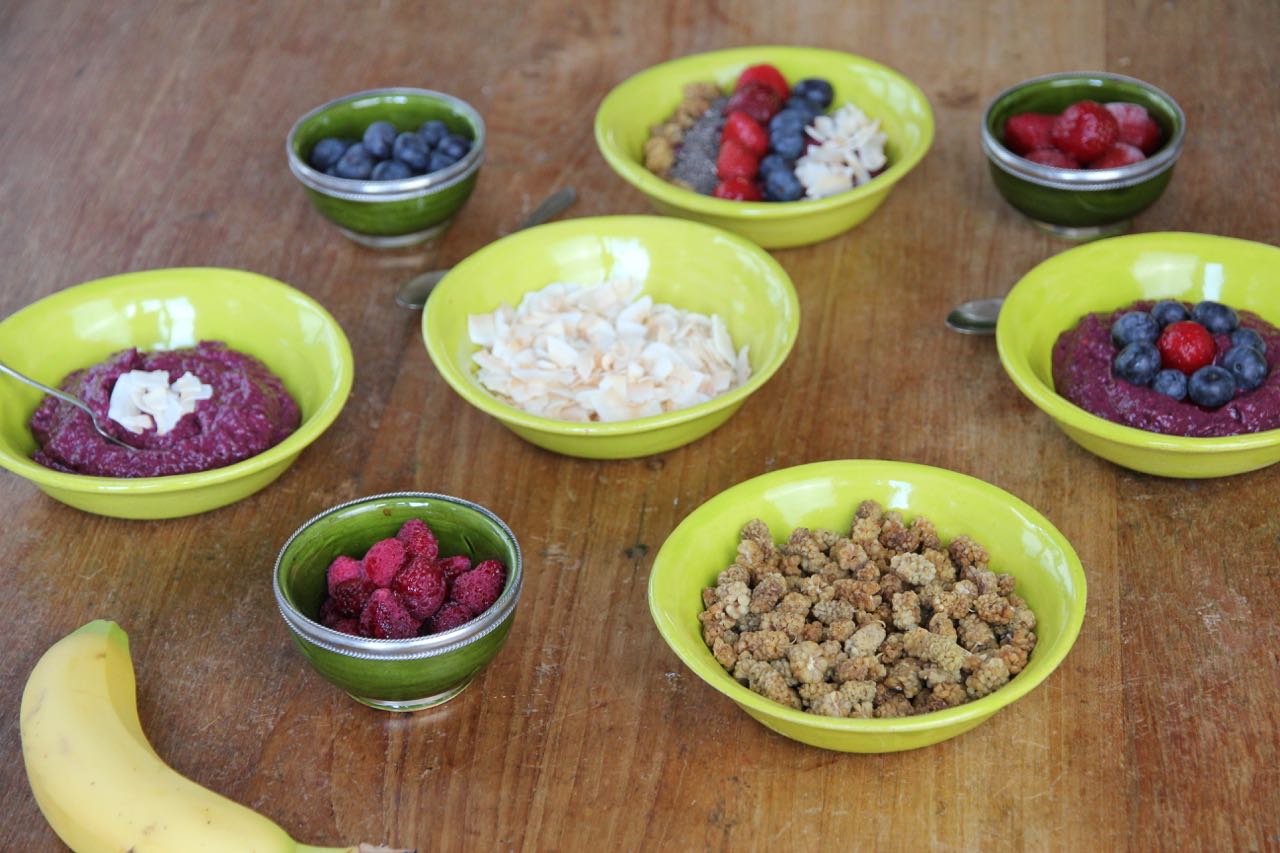 Prepare your favorite smoothie with fruits,
as a fruit smoothie or
with a blend of fruits and vegetables, as a green smoothie.
I add to my recipe bananas,
deep-frozen fruits and some almond milk.
To make it much more creamy add chiaseeds
and let it soak for about 15 minutes.
To make a Smoothie bowl really creamy add
either frozen fruits or fine oat flakes or rice flakes.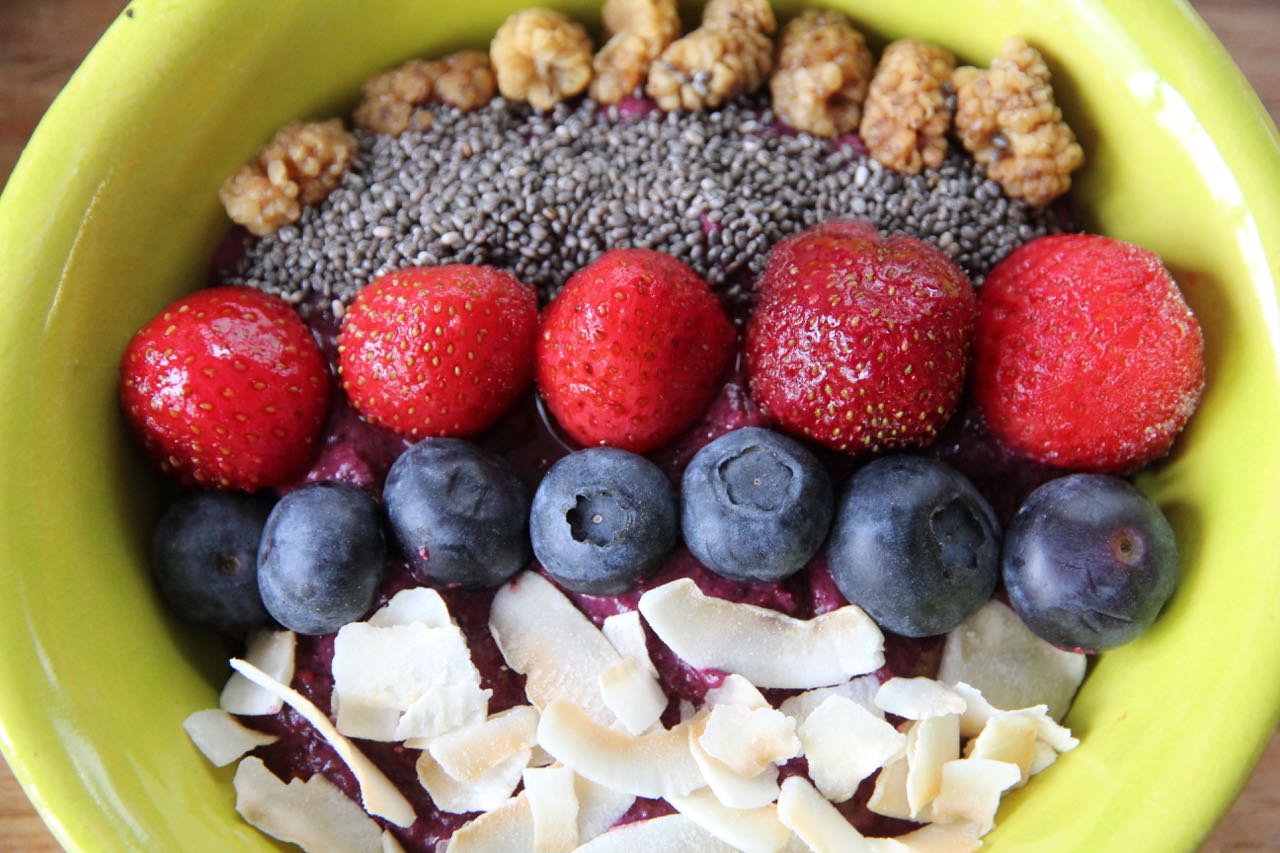 For the Topping you can create any combo of what you love.
Top it with fresh fruits, sundried fruits, Medjool Dates
nuts,granola, chiasseeds, shredded coconut,
goji beeries, cacaonibs and Bee pollen granules,
flaxseeds, hempseeds, Oatmeals and other fun toppings.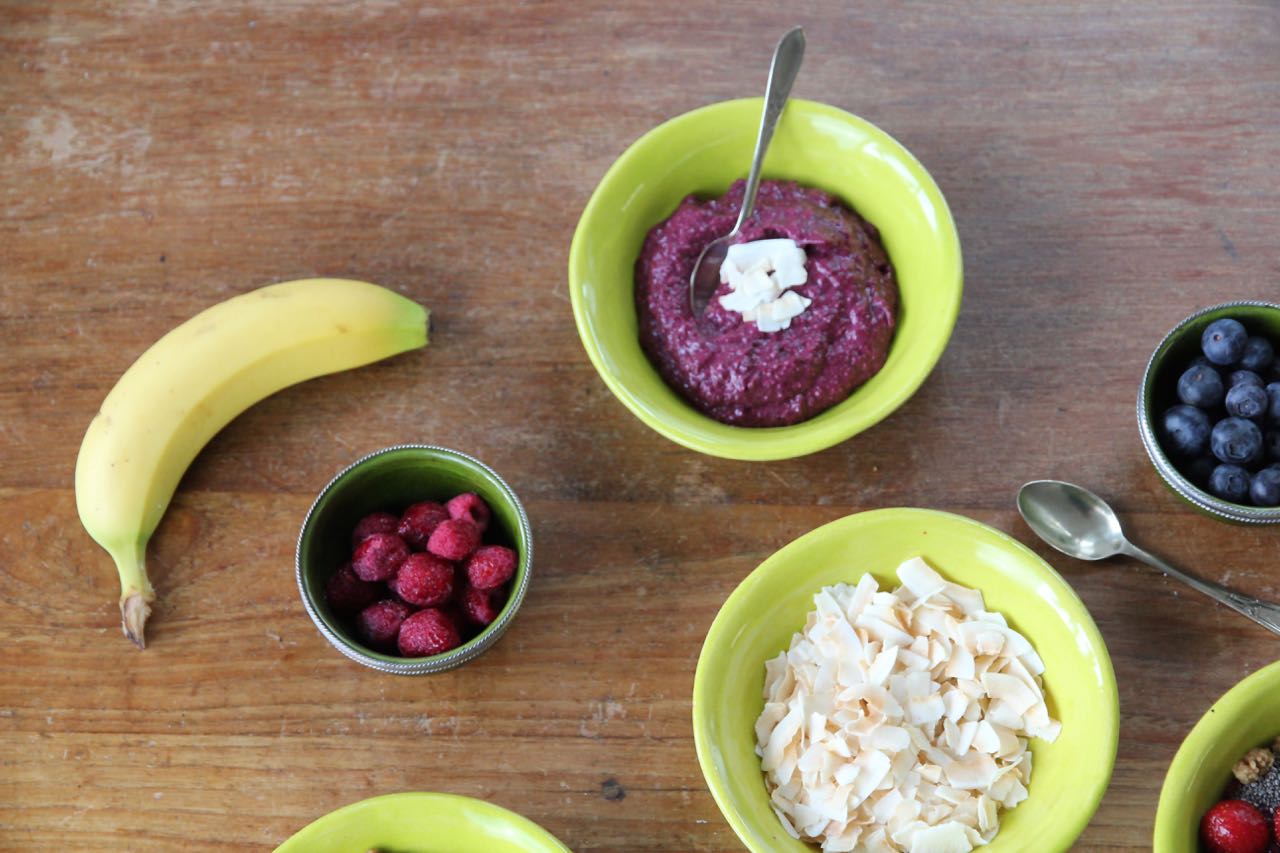 Ingredients for 2
150 g deep-frozen berries
2 bananas
1 tablespoon Acaipowder
1 tablespoon Baobapowder
1 tablespoon chiaseeds
1 shot almond milk
For the Topping
 as much as you can eat
Strawberries
Raspberries
Blueberries
Chiasseeds
shredded Coconut
Mulberries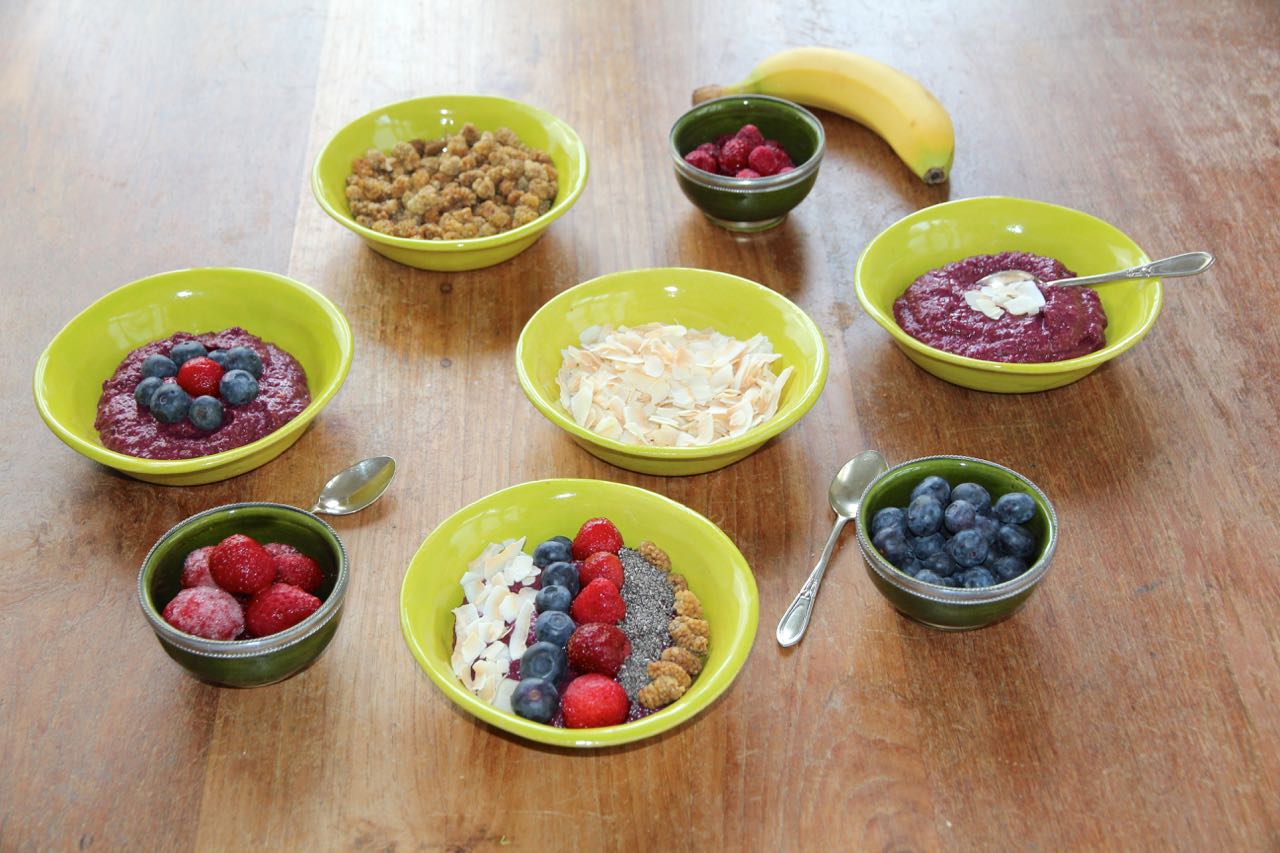 Preparation
Add all the ingredients except the ones for the Topping
to your blender and mix it baby.
Let it soak for about 15 minutes –
the chaiseeds need their time.
Add the Topping.
Enjoy.
How do you prepare your smoothie bowl and
which Topping do you love?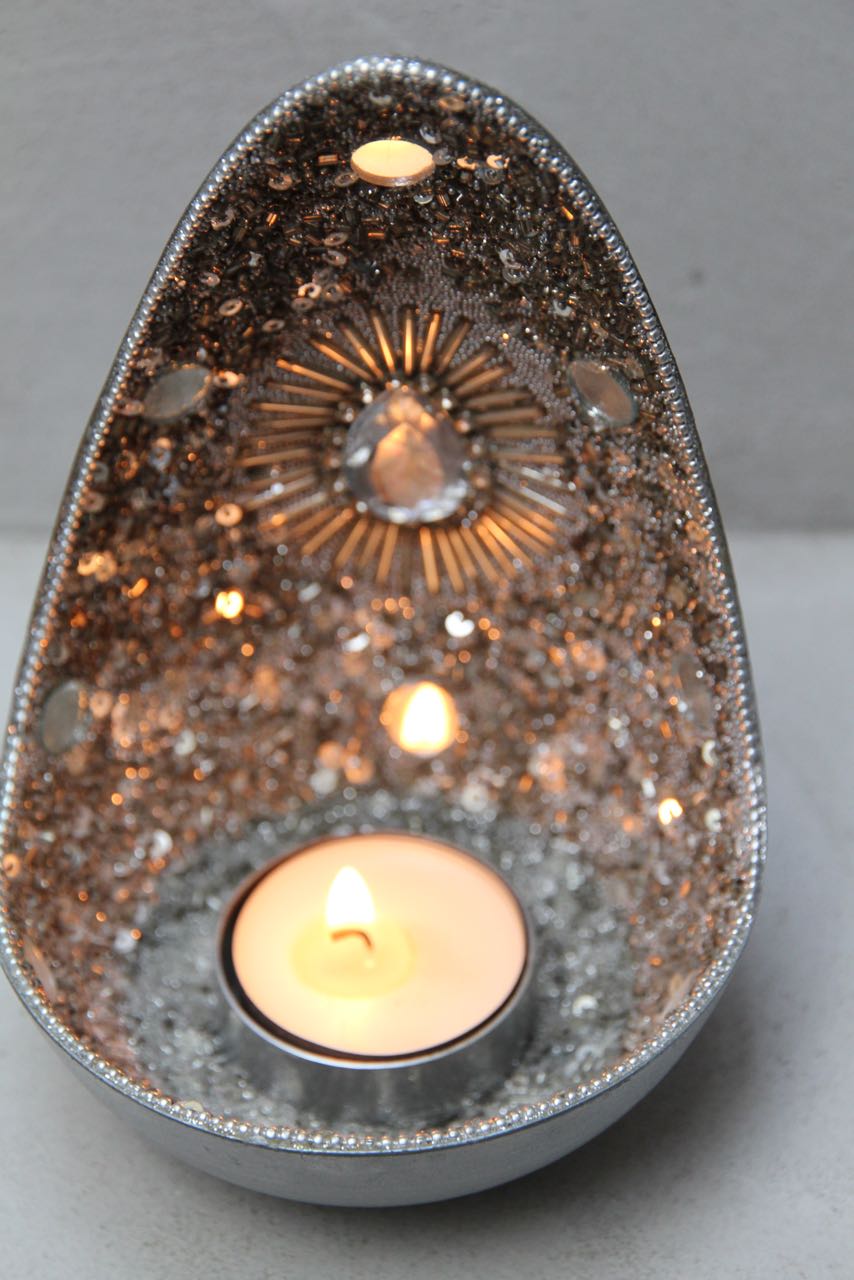 HEART <3 LIGHT
Susan